Here's everything marketers must know to improve personalization for their customers.
Everyone clamors for relevance and relatability, even when it comes to marketing brands. The more that your product or service relates to your buying public, the more relevant you are in becoming their brand of choice. Preferences are highly personal. It reflects your consumers' most wanted needs and they are always looking for the best in the market to satisfy them.
That is why personalization at scale has become a vital component in creating your marketing mix. Being able to create highly targeted marketing campaigns is both a science and an art form, which requires you to create tailored messages or offers to individuals based on their actual behavior.
Importance of Personalization
Personalization enhances customers' lives and increases engagement and loyalty by delivering messages that are tuned to and even anticipate what customers really want.
Some fast facts:
85% of customers look for a personalized experience
Only 23% of customers think that marketers and retailers are doing a good job at it
Personalization can reduce acquisition costs by as much as 50 percent,
It can lift revenues by 5 to 15 percent
It can increase the efficiency of marketing spend by 10 to 30 percent
These data, despite being published by the Harvard Business Review in 2015, still holds true to this day where the customers' demand for personalization is higher than ever before. The disparity between the expectations of the customers and what the businesses offer them must be delivered and this is only possible when businesses employ marketing strategies that went through the customer journey.
Benefits of Personalization at Scale
If your business is able to deliver personalization at scale, then it can yield the following benefits:
4–5 times increase in revenue
5–6 times faster results from emails
8–10 times higher testing
However, this is not an easy task. Many businesses don't even know where to start from. But, this is also not something that can be ignored. Every business faces a plethora of challenges when it comes to achieving personalization at scale.
Challenges in Achieving Personalization at Scale
When trying to be personal, one can become too flexible with the concept. The main challenge in incorporating personalization when doing marketing campaigns is striking the balance between being appropriate versus being invasive.
Like for email marketing, adding simple touches of mentioning the customer's name in some parts of the content can already make a whole lot of difference, as opposed to receiving a generic greetings or no greeting at all.
Here are the three main challenges that marketers and businesses must be prepared for:
1. Collection and Mobilization of Data
Marketing is all about knowing your market well, for obvious reasons. To make sound decisions, businesses especially startups should rely on relevant data and use them as guidance.
Relevant data, when used in integrating personalization at scale with your marketing initiatives, can provide you better insights on your customers' needs, wants and preferences. Data-driven strategies are also much easier to monitor and gives you measurable results.
These results can then become inputs on your other marketing efforts, which you can then build on to construct a solid business strategies. In addition, it is also vital to establish proper data governance to ensure that the data is collected and mobilized in the best possible manner.
2. Privacy Considerations
In the advent of technology, personal information has become too public for consumption on certain occasions. As digital marketers, you must always be aware of all the ethical and legal considerations when they are collecting data. For instance, collecting personal information from a customer's medical history is not only inappropriate but also unethical. It may also lead to legal repercussions.
Therefore, businesses must respect these limitations when they are collecting and using data to offer personalization at scale. They must always abide by the laws and regulations of the place where their business is set up to avoid getting into any legal troubles.
3. Organizational Mismanagement
Another main factor that often leads to marketing failures is organizational mismanagement and lack of communication. All the departments of an organization, especially the sales and marketing department, must work closely together if they wish to achieve personalization at scale for their customers.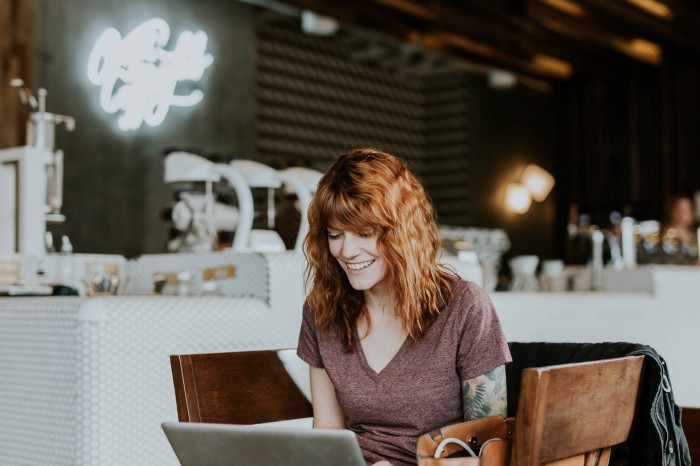 How does a business achieve personalization at scale?
Here are some important steps and tips to follow:
1. Build a Data Foundation
A business must start with a data foundation and centralize their data activation channels. A single decision-making mechanism will keep you and your business well-informed and connected with all the channels and continuously improve your relationship with your customers.
2. Using the Right Technology
Using new and innovative technology can help businesses improve their customer reach and engagement. New tools and technologies are now available that are centric to streamlining processes for marketing and personalization efforts.
Timing is everything, especially in deploying messages at the right time to help them win over customers. It also increases customer engagement and achieve the desired return on investment of the business.
3. Scale and Speed
Agile methodology have exponentially increased in popularity to address human nature's need for instant gratification. Due to a more stiff market competition, businesses who lag behind are truly left behind in every sense of the word.
Establishing agile operations rely on scalability and speed. It all boils down to the main objective of staying relevant to your target audience. A customer doesn't have time to wait for weeks to get the products they are looking for. They will have tendencies to move to your competitors that are providing better and faster services.
Create cross-functional, highly-effective and efficient teams to create an agile environment that can provide high-touch, personalized approaches in meeting customers' needs.
4. Demand Generation Strategy
A business must have an effective demand generation strategy to bridge the gap between the sales and revenue operations of the company. This strategy should be in place in addition to the lead generation strategy, which is also another important component of achieving personalization at scale. You must find the best touchpoints that can help you engage with your customers. Use this opportunity to engage with them and give them as much information about your products or services as possible.
Personalization at scale is not an option for businesses anymore. It has become truly necessary to be successful in creating brand retention for your target market.
It is important to invest your time and effort in understanding the core concepts of this idea and implement them in the organization to improve customer relations, market relevance, and personal engagement.
Need Help with Your Business Marketing?
At AScaleX, we offer a one-stop solution to all your marketing needs.
Cost-Effective Solutions
AScaleX offers cost-effective solutions that can help your business achieve personalization at scale without the need to spend a fortune on it. You can discuss your specific needs with our team of experts and they will design a tailored solution to meet your needs.
Highly Experienced Team
What sets us apart from other companies out there is our highly experienced team. Our experts have years of experience and industry knowledge. They keep a close eye on the latest marketing trends and offer personalized solutions to each of our clients.
Get in touch with us to know more.